"a powerful learning tool..."
Recordings
Copyright notice

R.A.L.E.® is a registered trade mark of Medi-Wave Inc., Winnipeg, Canada
Medi-Wave Inc. authorizes you to view, play and download the materials at the R.A.L.E.® Repository only for your personal, non-commercial use, provided that you retain all copyright and other proprietary notices contained in the original materials on any copies of the materials.
You may not modify the materials from the R.A.L.E.® Repository in any way or reproduce or publicly display, perform, or distribute or otherwise use them for any public or commercial purpose.
For purposes of these terms, any use of these materials on any other Web site or networked computer environment for any purpose requires written authorization from Medi-Wave Inc.
The materials at the R.A.L.E.® Repository are copyrighted and any unauthorized use of any materials at this site may violate copyright, trademark, and other laws.

Technical details

Sound at the chest surface or at the neck was recorded with contact accelerometers (EMT25C, Siemens). Recordings at the mouth were made with an electret microphone (ECM140, Sony).
Air flow was registered with a screen pneumotachograph (model 3350, Spirometrics). Inductance plethysmography (Respitrace) was used in young children to provide information about the respiratory pattern.
The sound signal was high-pass filtered at 7.5 Hz to remove DC offset (1st order Butterworth filter) and low-pass filtered at 2.5 kHz to avoid aliasing (8th order Butterworth filter). The original sampling rate was 10 kHz (some files were upsampled from 5 kHz).
Analog-to-digital conversion was performed with 16-bit quantization (AT-MIO-16x, National Instruments), using a notebook PC and R.A.L.E.® software. Some files were originally acquired with 12-bit quantization (model 2801, DataTranslation) and have been adjusted for 16-bit presentation.
Signal processing involved fast Fourier transformation analysis (Hanning data window, 1024 data points, 75% overlap).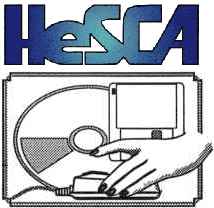 In recognition of excellence in health sciences media production, the Health Sciences Communications Association has given an Award of Merit, Computer-Based Materials, for the production of R.A.L.E.® (Respiration Acoustics Laboratory Environment).